Welcome To Albright United Methodist Church!
"...to spread the message of Jesus Christ to the church and community."
Service Times
Sunday School - 9:30 AM.
Sunday Service - 10:45 AM.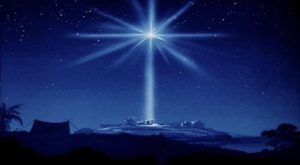 Lead Pastor Steve's Message to Pastors of the Connellsville Area Cooperative Parish Regarding the Possible Separation of the United Methodist Church

Dear Brothers and Sisters in Christ,
Many of us a went to bed last night just hearing of an announcement by a diverse group of Methodist leaders who came together and agreed on a way for separation of the denomination, based upon their understanding of human sexuality and the United Methodist traditional position as it effects the LBGTQ communities.       Titled, Protocol of Reconciliation and Grace Through Separation, a group representing  conservative, moderate and liberal positions came to the conclusion that the only way forward for the United Methodist denomination was for separation.
The group was mediated by Kenneth Feinberg, pro bono, who has a distinguished career as a mediator, whose work involved the Sept 11th Victim Fund and the Deepwater Horizon Disaster Victim Fund.  He is a man of faith and not associated with the United Methodist Church, making him impartial in his understanding of the church and the positions before him.           
The decision places a hold on all hearings concerning gay clergy and same sex marriages until after the General Conference in May.  You can read the statement on the Conference Website at www.wpaumc.org and click on Diverse Group Agree on UMC Separation Protocol.  You can also read (I highly recommend) a statement by our Bishop by clicking on A Statement from Bishop Cynthia Moore-Koikoi.    
The bottom line is that those who wish to remain with a traditional church structure would need to separate into a new denomination and be given $25 million over 4 years to get started.  $2 mill would go for new church startups. And churches that have been historically targeted by racism would receive $39 million. 
Sure is a lot of money to tear apart a denomination, whose core value is love.
As pastors and members of this church that we all love, I am asking for us to look in each other's faces and remember that we are the body of Christ.  By his Holy Spirit, we are forgiven, we are redeemed and we are God's children.  Regardless of the statements made by a group of church leaders, or the actions of the General Conference, we are still neighbors, we are still on a mission to give Jesus Christ to the world. 
I am saddened, that the church that helped stomp out malaria and provided education opportunities to people in third world countries, that fought against slavery, racism, and sexism now is separating on a single issue. 
I want to assure all of you, I will continue to preach the love of God through his Son, Jesus Christ.  I will continue to use scripture as my guide, prayer as my grounding and love as my motivation.  I am still an ordained minister in the United Methodist Church, and I will continue, as long as the Lord allows me breath, to proclaim Jesus as my Lord, my Master and my King.
I pray that you may do the same. 
God is still on his throne and shall never be moved. 
"Give me one hundred preachers who fear nothing but sin, and desire nothing but God, and I care not a straw whether they be clergymen or laymen; such alone will shake the gates of hell and set up the kingdom of heaven on Earth."
― John Wesley
May God bless us all,
Pastor Steven M. Lamb
Lead pastor of the Connellsville Cooperative Parish
Can't attend church? AUMC's website is here for you.
If you find yourself unable to attend church due to travel, vacations, family commitments, etc. - its OK.  You can simply go to our website by entering http://www.albrightumcscpa.org/sermons/  into your phone or laptop browser and see much of the last week's  Sunday services.
Please help keep this website running by donating toward this effort! Click on the "Donate" tab in the top row of this front page.